A lady at the Olympics asked Ole, "Are you a pole vaulter?" Very offended, Ole
Like most Norwegians, Ole, a professional fisherman, was pretty dang frugal. But when his wife,
One day, Ole was driving along, when he got hit by a truck. He sued.
Order Today!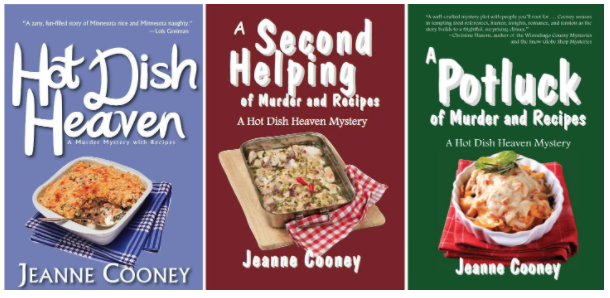 For personal orders of any size, Hot Dish Heaven: A Murder Mystery with Recipes, A Second Helping of Murder and Recipes, and A Potluck of Murder and Recipes, are available from Amazon.com or ask at your local bookstore/library. Click here to order from Amazon.com.