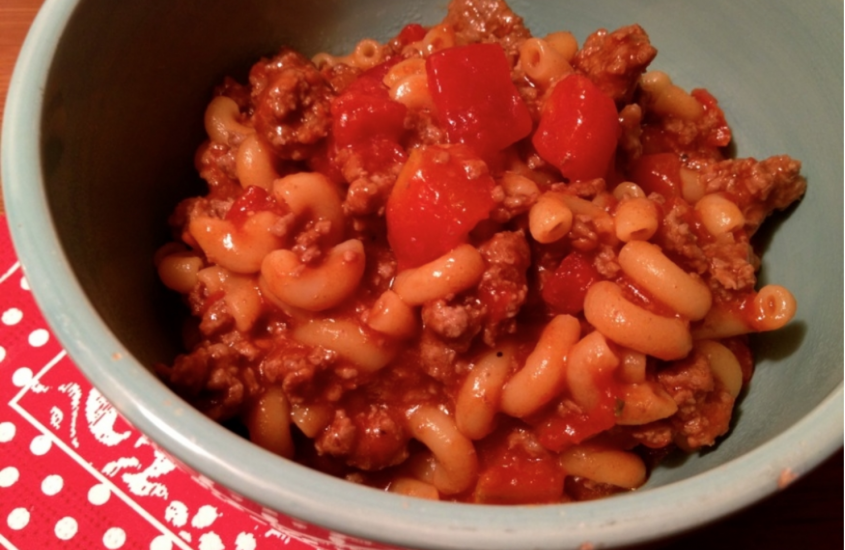 So easy you can make it with one arm tied behind your back.
1 lb. lean ground beef
1 can stewed tomatoes (chopped)
1 can tomato soup
1 cup macaroni
Salt and pepper to taste
Brown the ground beef, and while the meat is browning, cook the macaroni according to the directions on the box. When the meat is brown, rinse it with water to remove the excess fat. (I tell my customers that by doing that, my hot dishes are "low fat.")
Then add the stewed tomatoes and the tomato sauce to the pan. Finally, drain the water from the noodles and add the noodles and seasonings to the meat mixture, gently mixing them together. Simmer over medium-low heat for ten minutes, stirring on occasion.
This dish is good with a green salad. (Note, all of my recipes are for "normal" portions. I double or triple them for café or when I'm doing a church luncheon.)
Recipe by Margie Johnson, the owner of a café called Hot Dish Heaven.