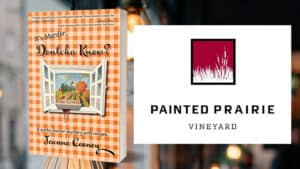 Jeanne Cooney, Minnesota author and humorist, will offer her tongue-in-cheek look at life in rural Minnesota when she appears at the
Painted Prairie Vineyard in Currie
, Minnesota, on Wednesday, July 13, at 6:00 p.m. This event is in collaboration with the
Plum Creek Libraries
– Fulda, Slayton, Tracy, and Westbrook. Billed as "Ladies' Night Out," this FREE event, sponsored by the , promises to be big on laughs, snacks, and wine.  
 Jeanne will present at 6:00 p.m. on her life in rural Minnesota and discuss her new series, "It's Murder Dotcha Know", the first book in her new series. (North Star Press) 
Jeanne splits her time between northwestern and central Minnesota and is the author of the popular Hot Dish Heaven Mystery Series.
No reservations necessary. Please arrive prior to 6 p.m. to enjoy Jeanne's presentation. Light snacks will be provided.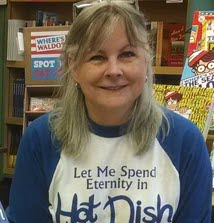 https://www.paintedprairiewine.com/events-at-painted-prairie/
ABOUT THE BOOK: After a hard life on a farm in northwestern Minnesota's Red River Valley, Doris Connor buries her philanderer husband and moves her century-old Sears and Roebuck farmhouse into the small Scandinavian community of Hallock, located on the edge of nowhere. She longs for a retirement heavy on solitude and serenity, but her plans are put on hold when her flamboyant sister and a ninety-year-old friend of the family move in. To further complicate matters, the local pharmacy is robbed, the suspect is murdered, and the sheriff believes Doris's two adult children of being complicit in the crimes. Doris realizes that a placid existence is possible only if she first proves her children's innocence. But can she find the killer among the folks in Hallock? And if she does, will the sheriff, an old flame but a new headache, believe her?